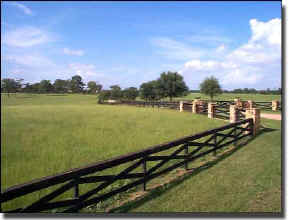 Welcome to the Stuart Southwest Land Company Web Page. My name is Mike Stuart and I hope this page will be helpful in your search for that right piece of Texas.

First, a little about myself and Stuart Southwest Land Company. I have been in the Farm and Ranch Brokerage business for 15 years and our office is located on Highway 6, between Hempstead and Navasota. I own a small ranch here on Hwy 6 and operate a cow/calf operation, which affords me first hand knowledge of questions and more importantly answers to questions asked about this rural lifestyle. Something we take great pride in is the fact that almost all of our customers, whether buyers or sellers, are in fact good friends as well as clients. The reason is simple, we take the bull out of the deal and use straight talk, and we will be here after the close. Its easy to sell real estate, it takes time and knowledge of the industry to help folks with questions once they own it. For example:
Where do I find a good fence builder?
Who can put the septic in and at the right price?
What type of grasses are these and how much fertilizer should I use?
Hey Stuart, can you come help me pull this calf?
Should I control this Bahia Grass or let it grow?
How do I clear the water in my pond?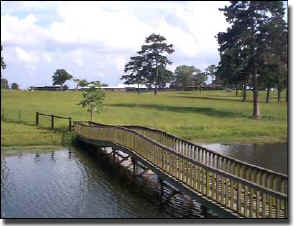 These are all easy for me and will be for you, that's what I'm here for. A lot of folks we sell to are first time buyers and frankly they need someone they can turn to for answers regardless how silly they may seem. Hey, I once bought cows without teeth, ask me about that sometime, second thought don't. This is a great and increasingly popular lifestyle, have fun with it and enjoy it.
Now, the reason you're here. S.Sw.L.C. deals with real estate in Grimes and surrounding counties, 5 acres to 5,000 acres and have some great avenues for financing and the other tools that help make for a smooth transaction. We also have state of the art computer programs that enable us to generate topography maps, aerial photos, and hydros. If you have any questions or would like more information on any of the properties please feel free to call or email us. I look forward to helping you in your search and acquisition of that right piece of Texas.

Respectfully

M.A. Stuart
Stuart Southwest Land Company
STUART SOUTHWEST LAND COMPANY WILL CO BROKER PROVIDED THE AGENT ACCOMPANIES ALL SHOWINGS. THANK YOU .